"One of the most critical features of mobile health clinics is their ability to build trust with the community and link clinical and community settings"
Mobile Health & Wellness Solutions℠ at School
Youth in underserved communities lack access to consistent sources of healthcare. BusTest Express℠ offers schools on-site mobile health centers that can travel multiple times a day to various schools within a district, on a recurring schedule, utilizing the same team of healthcare staff to reduce costs.
Provide students with primary care, mental health care, substance abuse, social services, oral health care, reproductive health, nutrition education, vision services, health promotion, and other vital healthcare services.
Implement a logical solution to the challenges that many underserved youths face in obtaining healthcare access, and improve primary care and mental health care access by reducing barriers such as provider shortages and limited transportation.
Reach underserved communities suffering from structural inequities. Youth from low-income households and members of racial and ethnic minority groups are at elevated risk of not having regular health maintenance visits or receiving needed mental health care.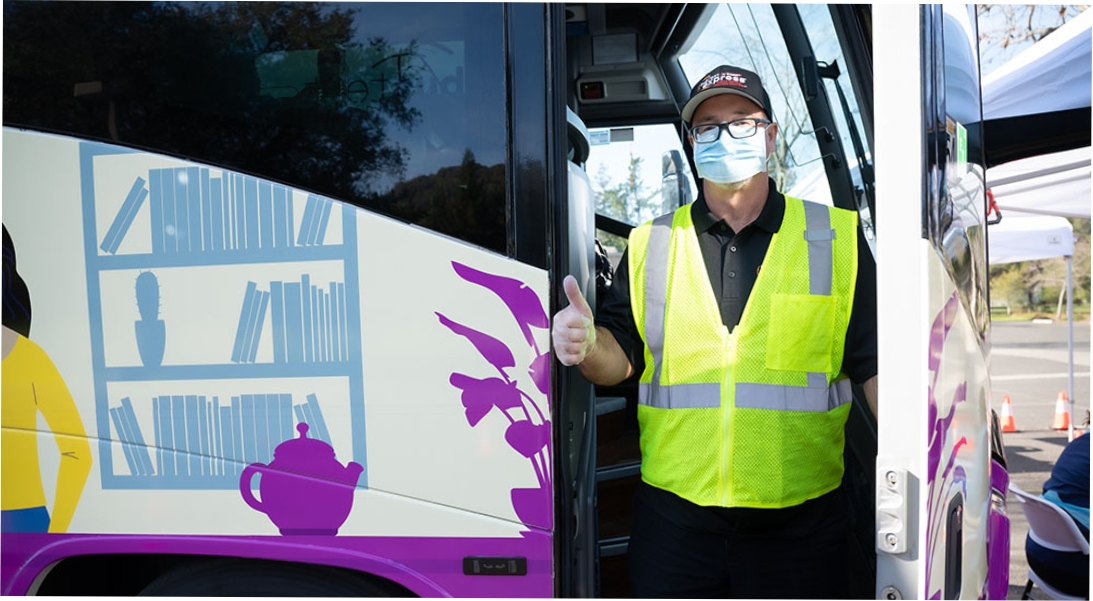 Early Healthcare Builds Good Habits
Together, we can improve health-related outcomes for our nation's youth by offering mobile clinics to help increase preventive screenings for oral health, vision, substance use, nutrition, vaccinations, contraceptives, mental and behavioral health services, and much more.
Vehicle Services & Features
BusTest Express℠ mobile clinics are co-developed with our clients and uniquely tailored to meet your program's requirements. As 3x National Transportation Services Award Winners, we attend to every detail of your mobile clinic and field service logistics to optimize for safety, sanitation, and function. Each mobile clinic typically includes the following features: