"One of the most critical features of mobile health clinics is their ability to build trust with the community and link clinical and community settings"
Mobile Health & Wellness Solutions℠ to Healthcare Providers and Insurers
Incorporate mobile healthcare outreach services to achieve proven, trackable and tangible ROI.
Research shows when your mobile clinic discovers a patient's health problem, more than 80% of the time that patient will seek further treatment within your organization.
The economic benefits of mobile clinic programs to healthcare organizations are significant in driving business. The mobile unit can bring more patients and more income to a healthcare organization than many other marketing initiatives.
BusTest Express℠ mobile clinics are self-contained and can service multiple locations in any area each week to expand healthcare service reach without investment in fixed-site buildings or the need for extra staff.
Backed by over 70 years of experience providing transportation services and logistics solutions, BusTest Express℠ offers our clients innovative, reliable, and custom Mobile Health & Wellness Solutions℠.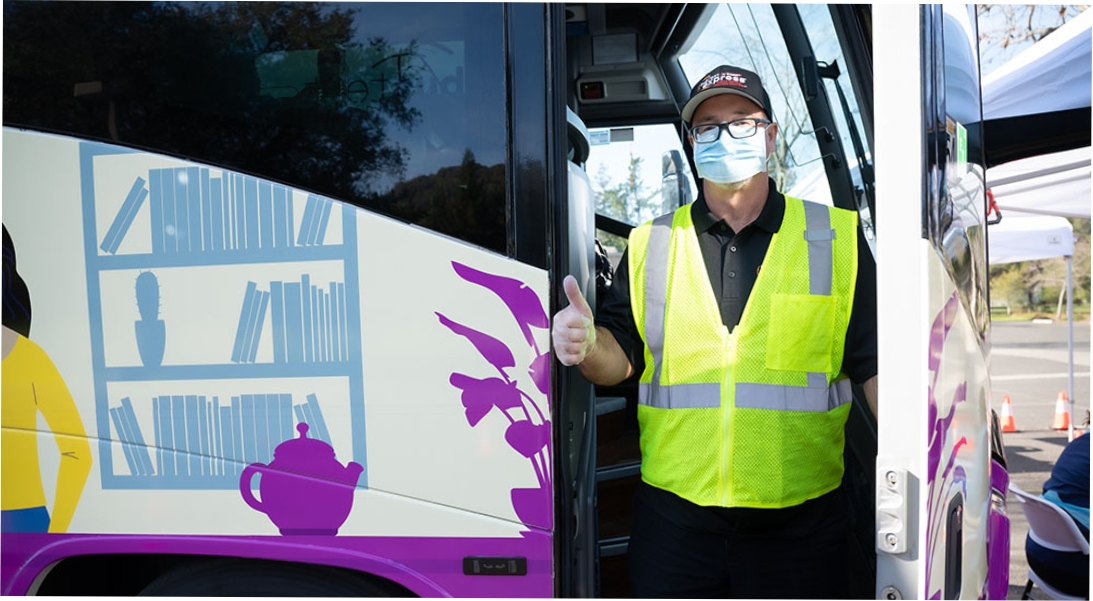 Get Care To Those Who Need It Most
Work with BusTest Express℠ to advance health equity, create opportunities for greater access to healthcare, and encourage well-being.
Vehicle Services & Features
BusTest Express℠ mobile clinics are co-developed with our clients and uniquely tailored to meet your program's requirements. As 3x National Transportation Services Award Winners, we attend to every detail of your mobile clinic and field service logistics to optimize for safety, sanitation, and function. Each mobile clinic typically includes the following features: