"One of the most critical features of mobile health clinics is their ability to build trust with the community and link clinical and community settings"
Mobile Health & Wellness Solutions℠ For Your Employees
Provide your employees with on-site, convenient access to healthcare services to ensure a healthier workplace, and decrease time spent away from work for healthcare-related reasons.
Empower your workplace with a culture of care.
Attract and retain talent.
Improve access to care that leads to better health and decreased cost of care.
Reduce travel and wait time for medical care.
Negotiate and work in partnership with your health insurer to handle administrative tasks associated with the clinic and restrain increases in plan premiums.
Partner with other local businesses in a shared mobile clinic model to reduce expenses.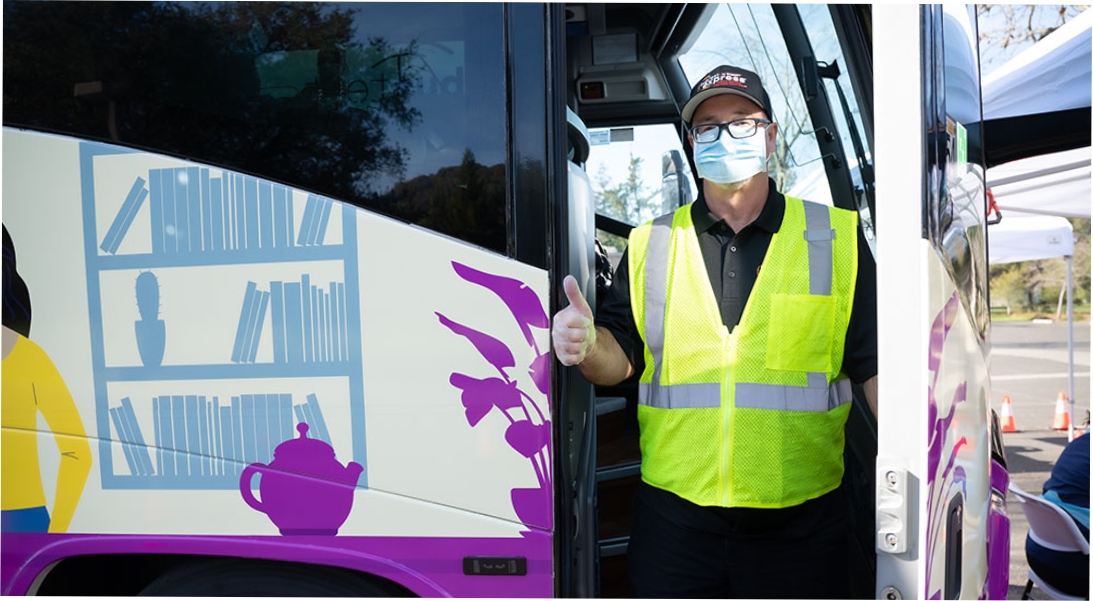 Keep Your Staff Healthy
When employees feel supported by their employer, they are more likely to develop brand loyalty and increase productivity in their day-to-day duties. Provide access to mobile healthcare to improve company culture and position your organization as a champion for your employees' well-being.
Vehicle Services & Features
BusTest Express℠ mobile clinics are co-developed with our clients and uniquely tailored to meet your program's requirements. As 3x National Transportation Services Award Winners, we attend to every detail of your mobile clinic and field service logistics to optimize for safety, sanitation, and function. Each mobile clinic typically includes the following features: