Mobile Health & Wellness Solutions℠
We enable organizations to rapidly increase access to healthcare through customized mobile clinics and expert full-service operations management.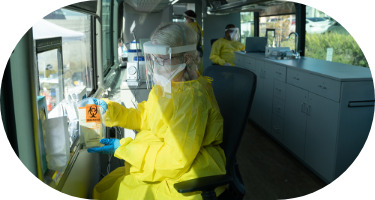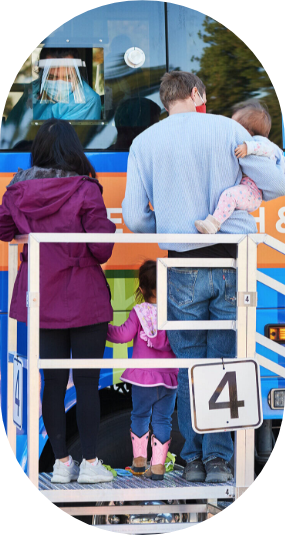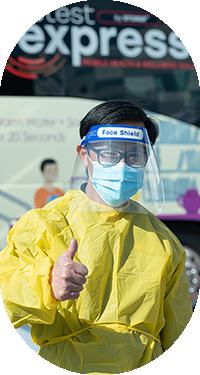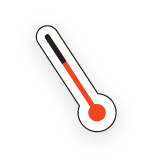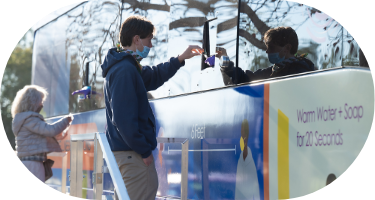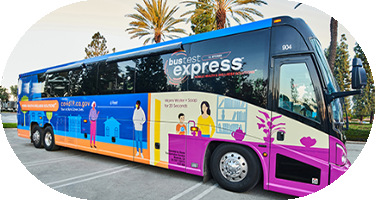 Your Strategic Mobile Health Partner
BusTest Express℠ provides mobile health and wellness outreach programs, vehicles, and wrap-around services across the US to quickly increase healthcare access to those who need it most. We are a trusted Mobile Health & Wellness Solutions℠ provider with over 70 years of expertise in high-quality, safe, and dependable transportation services and solutions.
Plan +
PLAN
Work with our expert staff to design and customize your mobile clinics and healthcare outreach programs to meet your organization's objectives. We can help you with mobile delivery services for vaccines, testing, mental health, addiction, medication, and more.
Build +
BUILD
Construct your mobile clinics based on your vision. Get expert advice and execution for operational logistics, strategy, and scheduling for your mobile healthcare services and programs to ensure you achieve your objectives.
Deploy +
DEPLOY
Get your mobile clinics on the road quickly with the help of our management and logistics guidance to deliver healthcare services where and when they are needed most.
Vehicle Services & Features
BusTest Express℠ mobile clinics are co-developed with our clients and uniquely tailored to meet your program's requirements. As 3x National Transportation Services Award Winners, we attend to every detail of your mobile clinic and field service logistics to optimize safety, sanitation, and function. Each mobile clinic typically includes the following features: