"One of the most critical features of mobile health clinics is their ability to build trust with the community and link clinical and community settings"
Mobile Health & Wellness Solutions℠ to Grow Your Business
Increase visibility, awareness, and name recognition through mobile health centers in your community.
Increase the visibility of your brand.
Build awareness in rural or underserved areas.
Create name recognition in areas you currently don't reach.
Increase your footprint in the community.
As mobile health centers travel through the community, your business achieves
intangible benefits to your organization with increased visibility, proprietary
scheduled, rolling healthcare offices that increase your service footprint.
Increase service equity and healthcare service reach.
Access to service rural or underserved areas.
Innovate your service delivery model.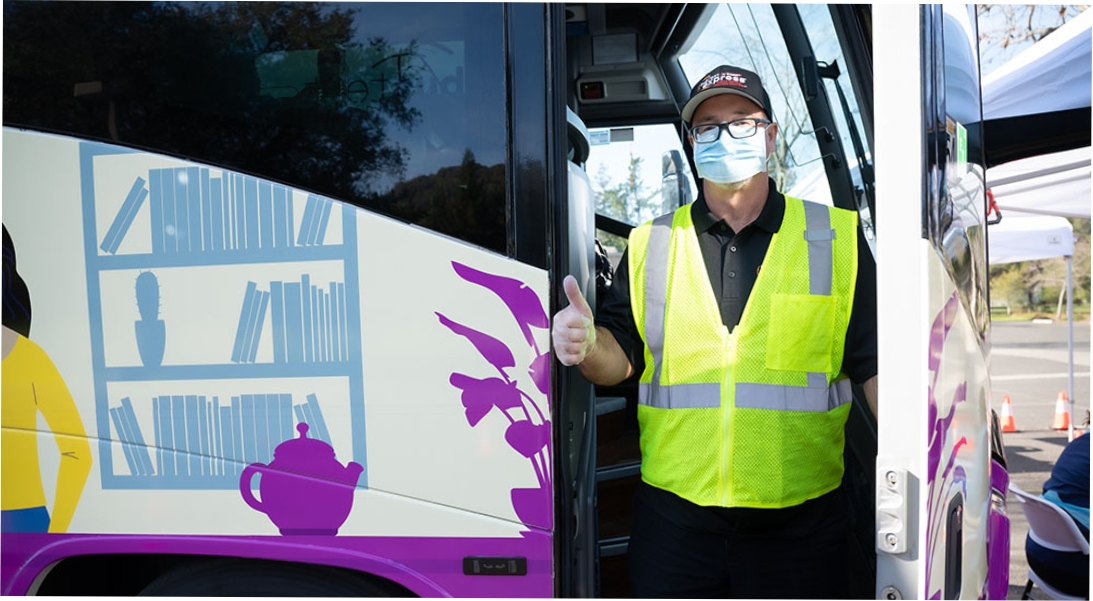 Expand Your Business
Your Mobile Health & Wellness Solution can establish a medical or dental home for your patients. Create continuity of care, increase a sense of trust, and deliver the attention patients need to add years to their lifetimes.
Vehicle Services & Features
BusTest Express℠ mobile clinics are co-developed with our clients and uniquely tailored to meet your program's requirements. As 3x National Transportation Services Award Winners, we attend to every detail of your mobile clinic and field service logistics to optimize safety, sanitation, and function. Each mobile clinic typically includes the following features: