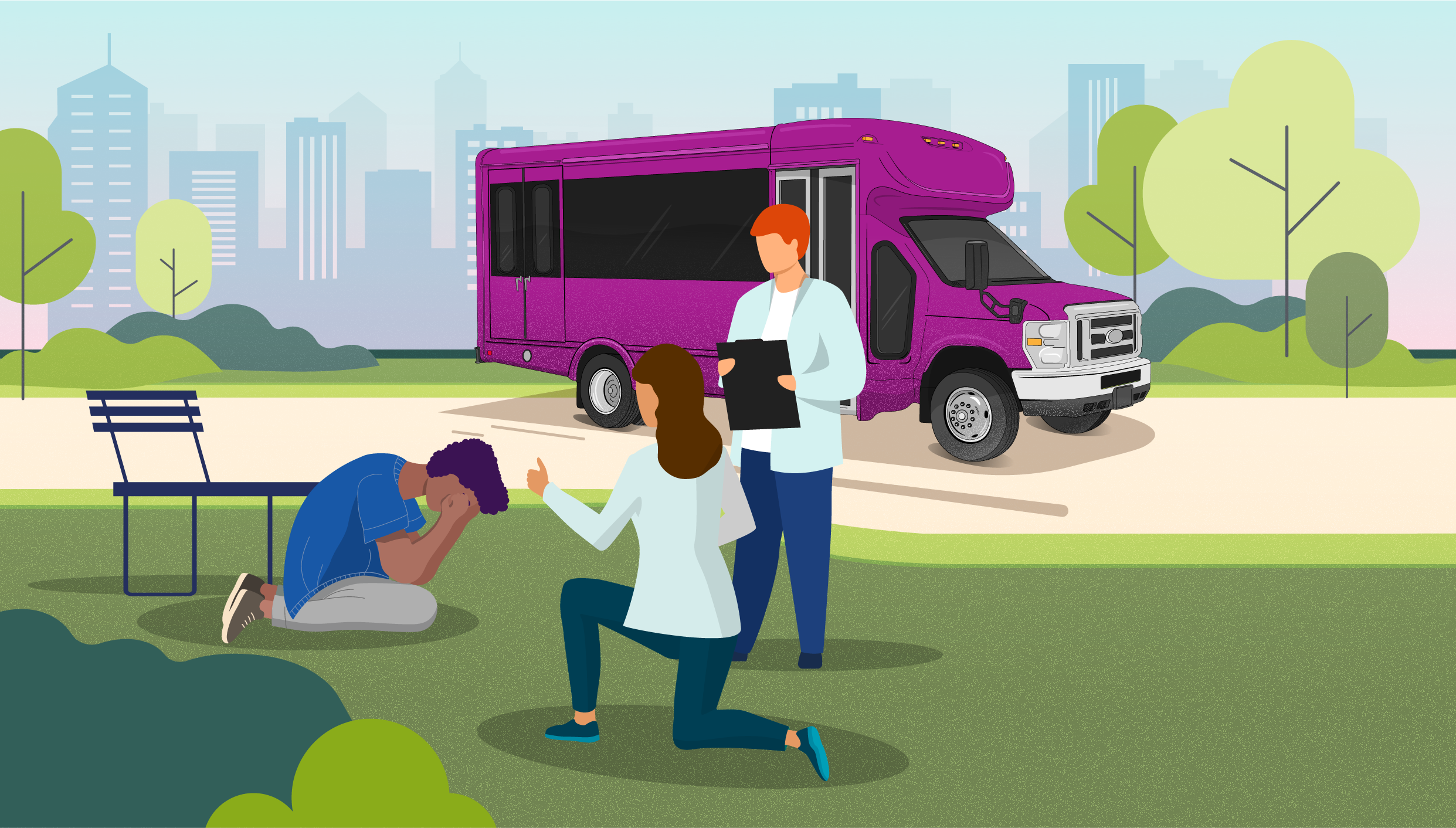 The issue of behavioral health in the United States has been a growing concern in recent years. However, the elements of behavioral health– substance use and mental health/illness– have long been epidemics in our country.
What is Behavioral Health?
Behavioral health refers to a person's overall emotional and mental well-being. It encompasses a range of mental health and substance use issues and plays a crucial role in overall health and quality of life.
Substance use, mental health, and suicide awareness have become talking points for many organizations, and grants and funding are becoming available to address the logistics of building a behavioral health infrastructure.
What is Substance Use Disorder?
According to the NIDA, Substance Use Disorder is now considered "a chronic, treatable brain disorder from which one can recover." A considerable factor in Substance Use Disorder is the opioid crisis. This was declared a public health emergency years ago, and opioid addiction alone is responsible for 1,500 deaths per week.
Opioids include several prescription narcotics, including hydrocodone, oxycodone, and morphine. Opioids are often prescribed to alleviate pain, yet because they are so addictive, it is difficult for patients to stop their use. In fact, around 80% of opioid addicts began with prescription medications.
Non-prescription opioids include heroin and, for the past few years, a synthetic called fentanyl. Fentanyl was originally developed as a pain reliever for cancer patients, and is 50-100 times more potent than morphine. It looks like heroin, however, so uncontrolled amounts are often either added to heroin, or replace it completely. This leads even those who might be trying it for the first time to overdose.
Mental Health and Suicide
The rise in documented mental health issues is attributed to various factors, including the ongoing stress and uncertainty of the COVID-19 pandemic, increased access to drugs and alcohol, and a growing sense of social and political disconnection.
Further, suicide is the 12th leading cause of death in the United States. Because this is also a crisis in America, 988 has become the nationally-supported Suicide and Crisis Lifeline. This is a significant step forward, but there is a lot of work to be done locally in support of mental health crises.
The Behavioral Health Continuum of Care
In response to the growing need for behavioral health services, the American healthcare system has started to prioritize the issue of behavioral health, and the logistics around how to successfully prevent, treat, and provide resources for those affected.
The Behavioral Health Continuum of Care (BHCC) model was developed to provide a comprehensive approach to treating substance use and mental health matters. The stages of the BHCC include Promotion, Prevention, Treatment, and Recovery.
The importance of consistent care in the BHCC model cannot be overstated, as it helps ensure that individuals receive the support and resources they need to maintain their mental and emotional health, wherever they are in the continuum.
The Continuum of Care model was developed to provide a comprehensive approach to treating behavioral health issues, from promotion and prevention to treatment and recovery. The BHCC model emphasizes the importance of continued care and support for individuals, recognizing that mental and emotional well-being is a lifelong journey.
Behavioral Healthcare Equity
Equity and equality are two different things. Equality means providing the same services to all. That's difficult to do, as American culture is so diverse. Equity, on the other hand, takes peoples' backgrounds and situations, and meets them where they are to create a solution that is feasible.
Despite the efforts to improve behavioral health services in America, disparities in access to care and resources remain a significant problem, especially among minority communities and individuals with lower socioeconomic status.
Addressing behavioral health equity is a critical aspect of the BHCC, as unequal access to care and resources can lead to further disparities and health outcomes in communities.
The Value of Mobile Crisis Teams
The role of Mobile Crisis Teams (MCTs) in the Behavioral Health Continuum of Care is crucial, as these teams provide immediate, essential services and resources for individuals in crisis. The value of MCTs is immense and can have a positive impact on the overall health and well-being of communities.
The benefits go beyond just treatment and recovery, as they can also play a key role in suicide, mental illness, and substance use disorder prevention. MCTs can work with communities to provide education and resources to individuals and families alike, helping to prevent behavioral health issues from developing in the first place.
The 988 hotline is a step in the right direction, but real-world solutions are needed to address the complex and pressing issue of behavioral health.
The integration of MCTs as a first line of communication and de-escalation includes benefits that reach far beyond the individuals in crisis. Diverting behavioral health crises to more suitable care lowers emergency room overcrowding and reduces law enforcement involvement in behavioral health issues. MCTs also offer a safe and supportive environment for individuals in need, helping to prevent relapse and recurrence and promoting recovery.
How Do I Integrate Crisis Care Mobile Units into My Community?
This is a great question. Behavioral health is a pressing issue in America that requires a comprehensive and equitable approach to care.
The addition of Crisis Care Mobile Teams into the Behavioral Health Continuum of Care model is a crucial step in addressing the need for behavioral health services and promoting overall health and well-being in the United States, but national movements often begin in communities.
The integration of Crisis Care Mobile Teams into the BHCC is a crucial step in addressing behavioral healthcare issues and completing the Behavioral Health Continuum of Care in communities. Unfortunately, this seems out of reach for many.
Enter BusTest Express.
BusTest Express, with over 70 years of expertise and experience in the transportation logistics industry, is the perfect partner for communities seeking to integrate MCTs into their Behavioral Health Continuum of Care. We handle all the Crisis Care Mobile Units' logistics and fleet management so your Mobile Crisis Teams can focus on the health of its people.
Mobile Crisis Teams and resources in your area will improve the lives of those in need and change your community's outlook on behavioral health. Contact BusTest Express today to begin the conversation!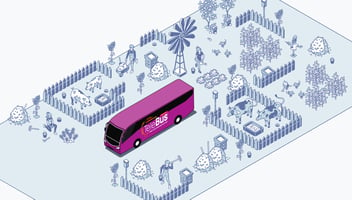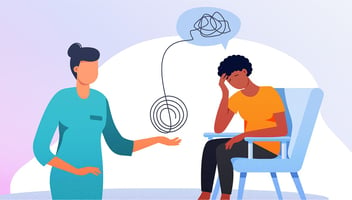 American healthcare has a rich and complex history, with many changes and evolutions over time. For much of its history, healthcare focused primarily...
Read more »